The first structure at 22nd St. and the boardwalk was the Ocean Point Pier. It was built in 1930, was a 300 ft. long fishing, and was home to the North Wildwood Fishing Club. It housed a bait stand on the ocean side and a pavilion midway on the pier. The Great Nor'easter of 1962 destroyed the pier. The club raised money and rebuilt it. Due to the changing tides and beach length, it failed as a fishing pier.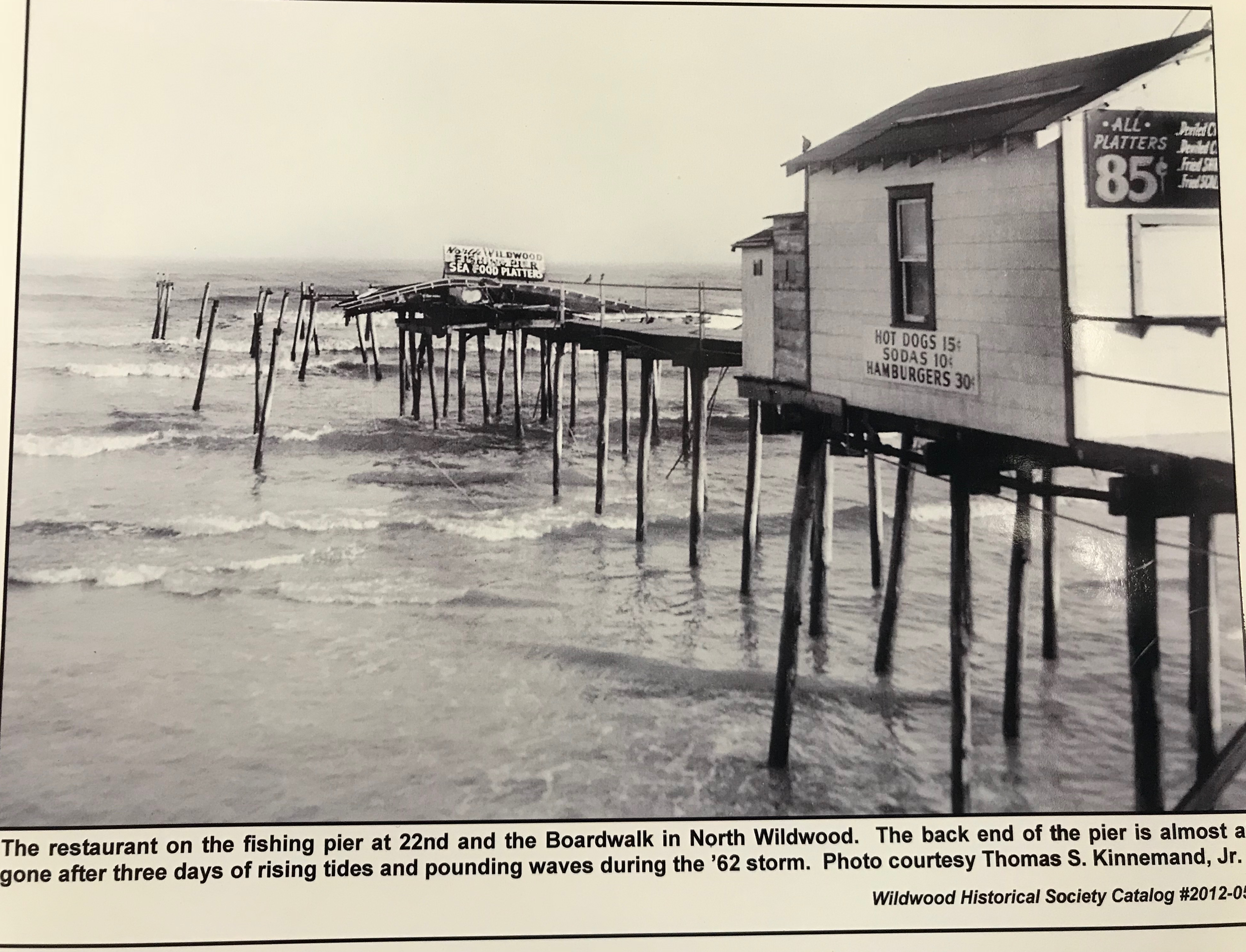 In 1987, the pier was knocked down and by 1988 it was rebuilt as Seaport Village, housing many a shop and entertainment areas. 2004 was the last time the pier was opened. In 2008, the pier was demolished. The N.W. police had a presence there as well as a rest station for visitors.
Today, Seaport Village will transform into a year-round destination called Seaport Pier. It will house an upscale coffee bar, restaurant, swim club and a small concert area venue. Approved by the planning board, the construction should begin in early 2018, with an open date in late May 2018.
All content and photos courtesy of the Wildwood Historical Society