The View Condotel is going to be The Wildwoods newest Condotel to be built. Located at 4108-4218 Boardwalk and to the corner of Baker and Ocean Avenues.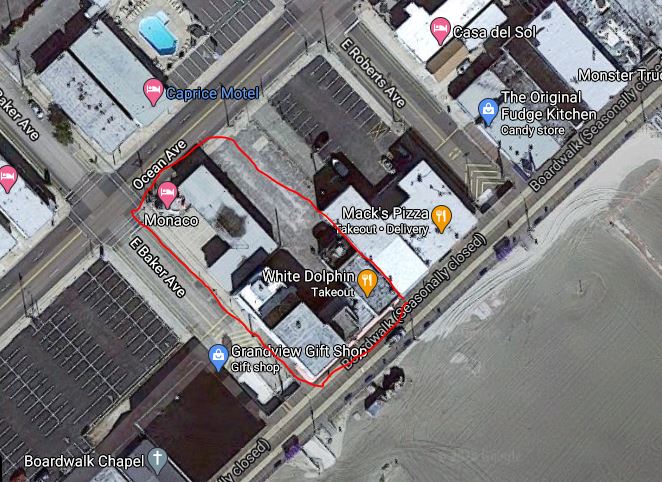 This will be located directly on the boardwalk at Baker Ave.
The View Condotel will be a hotel and condominiums combined and It will have 26 Suites, will be 4 stories tall and will have 5 new boardwalk stories. The pool deck wiolll be on the second floor and it will have 27 parking spots.
The new project will go from Ocean and Baker Aves where the Monaco Motel sits now and from the Grandview Beach Shop to the White Dolphin Restaurant.