By Zack Mullock 
Last night the roof blew off of The Boutiques at 221 Jackson. Today in less than 24 hours almost everything is cleaned up. By Monday we should be all watertight. Cape May is such a special town, I want to thank the many people who reached out to help.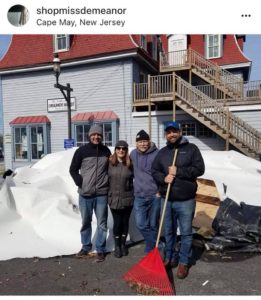 Thank you especially to Barry Mahon of Coastal Roofing, who came right over. Mike Mohr who offered to help right away. Dkc Contractors LLC Ben Garcia, Mike Sheehan, and Jeremiah Schenerman and even Magic Brain Cafe for dropping off coffee! My dad, Linda Kelley Mullock, was there at 6:30 AM cleaning up the debris and pulling apart plywood and roofing debris to make sure that people's businesses could open as soon as possible.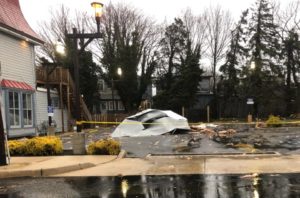 I especially want to thank the Cape May Fire Department & Cape May Police Department. Not only did they help make sure everyone was safe but they even helped tarp the inside of the building to minimize damage. We care deeply about this building and will restore it quickly.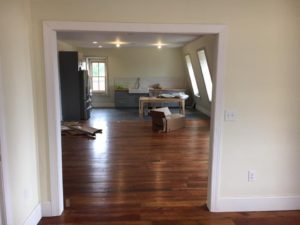 In the meantime come support our local business owners at Miss Demeanor, Free Love Bridal, Guardian, and the Ladies Room, I've been told their sales are blowing the roof off!