Please VOTE for these cool sneakers designed by the Middle Township High School. Voting ends on May 5th at 5pm PST. Click the link to VOTE NOW – https://customculture.vans.com/vote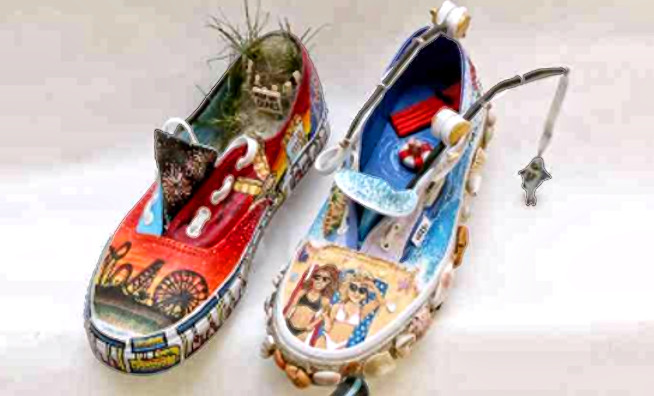 Vans Custom Culture was created to inspire and empower high school students to embrace their creativity through art and design and to bring attention to diminishing arts education budgets. Vans believes everyone should be empowered to express themselves creatively and should be given the tools to do so.
Custom Culture is a national high school customization competition using blank Vans shoes to be customized around specific themes. Once your school's designs are completed, they go through a judging process to narrow down our top 50 entries. Then, it's up to your school and classmates to garner votes from the public to help us choose our top 5. One school will be chosen as the Grand Prize Winner, receiving $75,000 for their art program!
In addition to designing their shoes, selected schools will also be submitting an Impact Document reflecting how their school, its students, and the community would be impacted by winning $75,000 for their art program
Our Grand Prize school will receive a visit from Vans for a lunchtime party with food, drinks, games, and more!
Vans has increased the donation this year! The Grand Prize school will receive $75,000 towards their art program. Four Runner Up schools will receive $10,000 for their art program