The Wildwood Nostalgia Series #2
On arrival to the Wildwoods, it was customary to unpack, set up housekeeping and then go directly to the beach. Even dating back to the original Ketchemeche and Lenni Lenape Tribe, the beach, ocean, salt air and cooling breezes along with plentiful fish had amazing healing restorative powers to refresh. Note the picture of Dr. Miller's family in 1898 frolicking on the beach. They came for the same reason. Now that must have been one heck of a laundry day with those cumbersome bathing suits!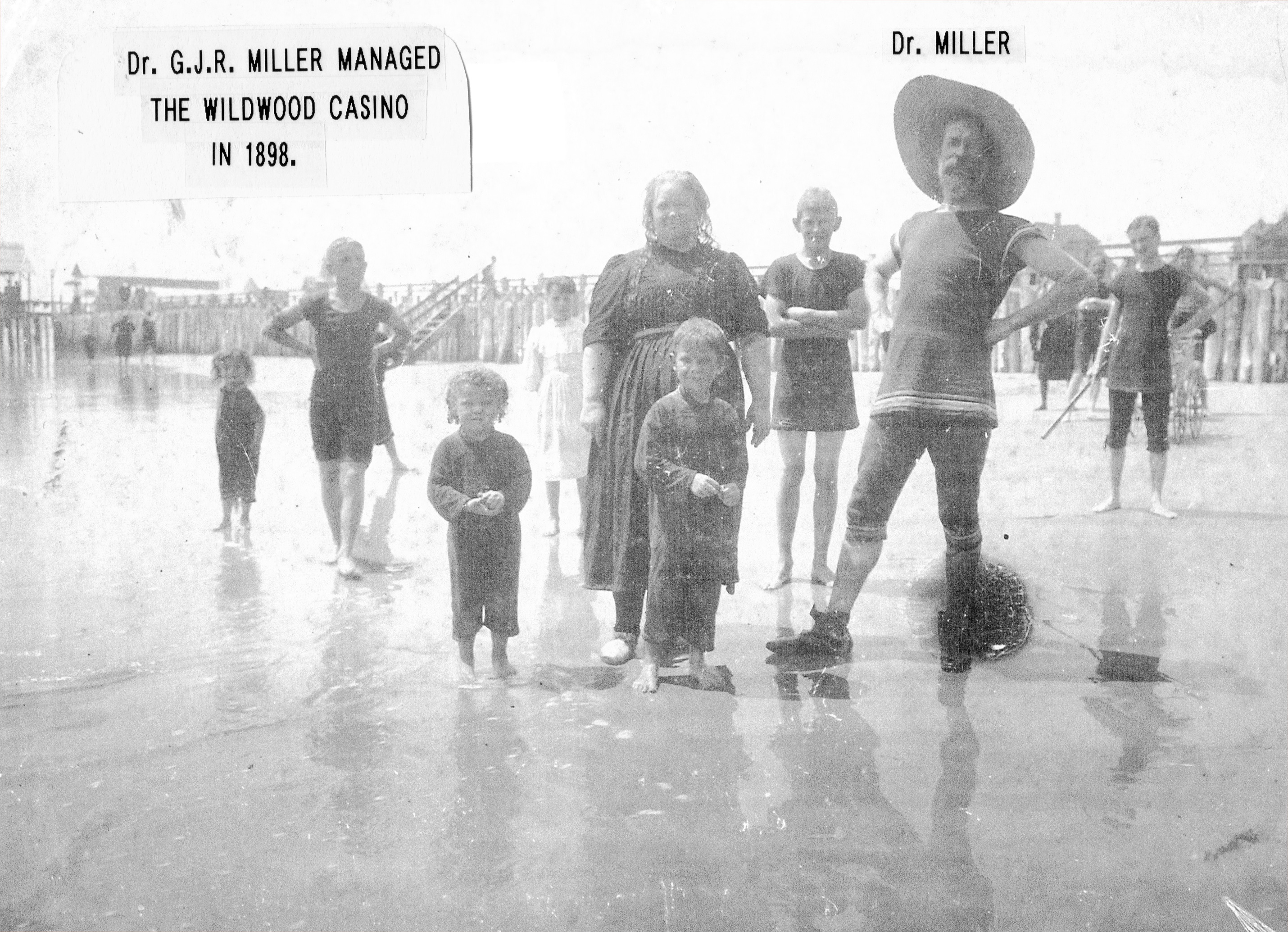 Spending summers in the Wildwoods meant the beginning or renewing of summer friendships, endless hours on the beach digging holes, making sandcastles, collecting shells, swimming and playing a variety of games. There was something for all ages. Lifeguards were there for our protection. Mom packed a picnic lunch and you learned at a young age how to protect your food from the sea gulls. The Fudgy Wudgy ice cream man provided dessert. Dad recorded it all on film, so we could tearfully watch it during the winter months. Each beach day provided us with new memories. We truly wanted it to be the endless summer.
What brought you to the Wildwoods? What was the first thing your family did on arrival?
Content courtesy of the Wildwood Historical Society – George F. Boyer Museum