I just talked to a friend who was at President Trump's rally and Hershey PA and here are some of the details of what you'll need to know. The event is scheduled for 7 p.m. at the Wildwoods Convention Center.
What can you expect during President Trump's visit to Wildwood New Jersey? First, you can expect people to start camping out at 3 a.m. January 28th. President Trump's rally in Hershey PA had people camping out in the early morning hours, by the time the doors opened at 3 p.m. there were already thousands of people there. So if you want to be one of the 7,000 people to get in to see President Trump in Wildwood New Jersey you better get there early.
Second, if it's raining do not bring an umbrella or a chair they will not be allowed inside, if you bring a camera it will be taken apart and be inspected. Keep what you bring with you to a minimum, it will take about five minutes per person to go through screening before you get into the event. Also, be prepared to potentially have to walk pretty far. Again, with Secret Service-level security, expect several streets to be closed in the area, which means you might be parking far from the convention center.
The people who could not get in the rally in Hershey, PA could watch on the Jumbotron outside. I would guess this event will be the same.
Also do not bring signs they will not be allowed in, signs will be given out inside the event.
Motels on the island like the Bolero Resort and The Days Inn are already sold out.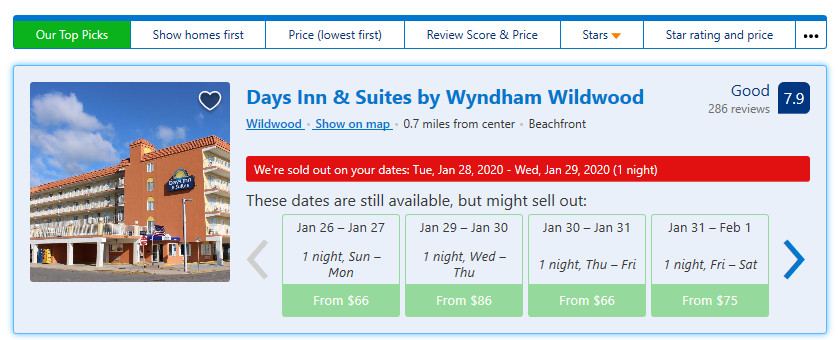 Having a ticket does NOT guarantee you entrance to the rally. Do NOT expect to show up at 4 p.m. and get into the event. It's going to be first come first serve so get there early.