WILDWOOD – Eleven students took a bite out of the Big Apple May 27 and learned how deeply Wildwood High School's roots stretch northward from this resort city.
Robert Morier, director of institutional investments at New York's ClearBridge Investments and a 1996 alumnus of WHS, sponsored the students and helped plan the day that not only gave students an understanding of the financial industry, but hopefully shed light onto a career path that might be available to them after college.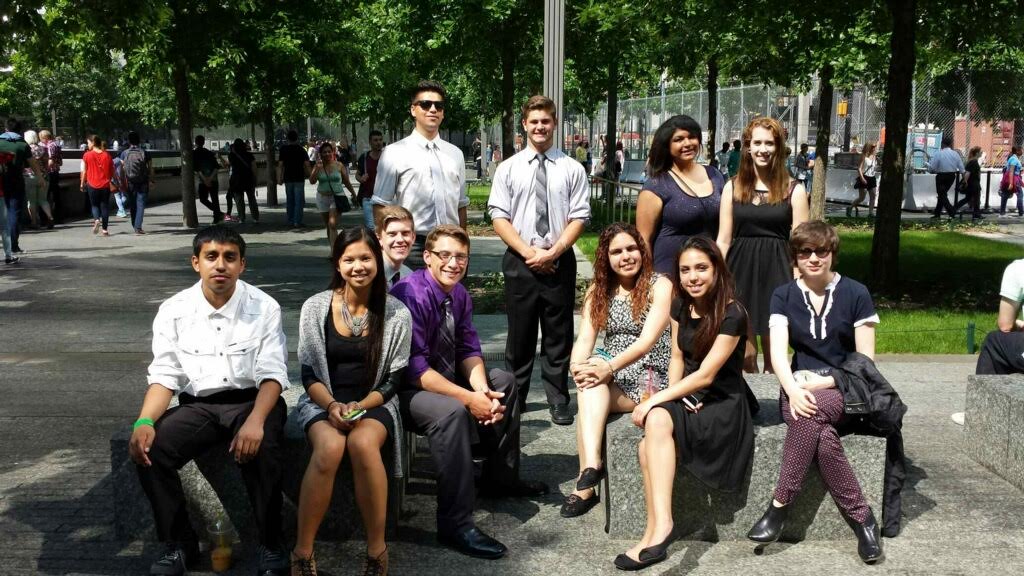 "This was the third time I sponsored a group of students up to New York City," Morier explained. "As a high school student growing up in Wildwood, I wasn't familiar with New York City let alone careers in the financial industry so I wanted to create a day where a group of students could come up to New York, spend a few hours with a variety of different people in the financial industry."
Students participating in the day's events were also given a taste of what it's like to live in New York. In addition to listening about career opportunities, the group learned about life in the city.
"Most high school students will participate in a one-day tour of the typical New York City sites," said Morier. "But very few of them actually get to come into buildings or ride the subways and see what life and work can be like for people who make New York, or any major city, their place for a career. I wanted to do that for the students so, at a minimum, they were able to come back to Wildwood with the experience of seeing a different side of the city and different careers available to them."
This year's group participated in the "Wall Street Experience" tour that provided them with the history of the financial district in the context of the industry. The tour began outside the New York Stock Exchange and concluded at the 9/11 Memorial.
For Morier, his roots run deep in the sand of the warrior nation. As a fourth generation WHS alumnus, he said hosting the group of students was a pleasure.
"This is something small that keeps me connected to a wonderful community of people who are like no one else I've ever met in all my travels," he said. "No matter where I am in the world, if I tell someone I'm from Wildwood, it's more often than not I'll receive a smile back as wide as the Wildwood beach and a story of nostalgia that only someone from, or who has visited Wildwood, will understand. Wildwood produces some of the hardest working people I know. We grow up with two or three summer jobs and many of us took them into winter. They have a work ethic their peers will never match. It is a testament to their parents, their fellow students and the community in which they were raised. If they carry that into any career, it's more likely than not they will be successful."
"I am constantly amazed at the commitment of our alumni to our current students," said Wildwood School District Superintendent Kenyon Kummings. "Whenever I meet graduates of Wildwood High School, they share their pride in being a Wildwood alumnus. Then the first question they ask is if they can help in any way. We are very grateful to Mr. Morier for continuing to facilitate this high impact opportunity for our students."