Hundreds of fanatics prepare to head to the Wildwoods June 24 – 26 to take on a 3 day event tackling some of the wildest scream machines.
The Wildwoods, NJ (June 19, 2015) – June 21 marks the official beginning of summer and one of the season's most traditional pastimes is a trip to an amusement park or a ride on a roller coaster. From June 21 – 26, nearly 400 members of American Coaster Enthusiasts are embarking on the annual pilgrimage to embrace Coaster Con. On June 24, Morey's Piers and Beachfront Water Parks welcomes attendees from 35 different states, as well as enthusiasts from Canada and Europe.
Amusement ride devotees visit Morey's Piers to enjoy the thrill of the rides against the unique backdrop of the Wildwood Boardwalk and award-winning beaches during an exhilarating three days which offers exclusive ride times, behind-the-scenes tours, a Jersey shore beach party and breakfast 150' in the air with the unique 'Breakfast in the Sky' experience.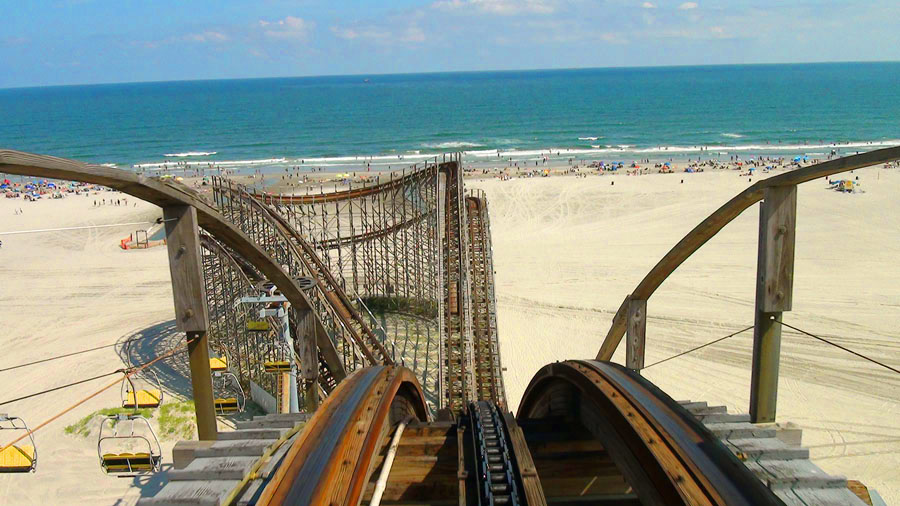 Jack Morey, 2nd Generation Partner of Morey's Piers, credits this event and its attendees as essential in the planning of future rides and attractions at Morey's Piers. "Over the years we have found it extremely important to have an open dialogue with members of coaster clubs and amusement aficionados, especially when embarking on custom and one-of-a-kind attractions. Our relationship with them provides us with a critical research opportunity as they travel to amusement parks all over the world and opens the door for a true conversation about the best attractions and the best practices on a global basis. Aside from the technical aspects of the event, these people are just plain fun to hang out with," said Jack Morey.
For more information please visit CoasterCon.com. For assistance with media inquiries, interviews or an immersive reporter experience, please contact Communications Director Tim Baldwin for further details.
About ACE:
Founded in 1978, American Coaster Enthusiasts is a nonprofit, volunteer organization dedicated to the preservation, promotion, appreciation and safe enjoyment of roller coasters. With more than 5,000 members worldwide, ACE is the largest and longest-running enthusiast organization in the world. Members of ACE receive exclusive park benefits, newsletters, magazines and the opportunity to attend national, local and even international tours at parks. ACE has been prominently featured on various news programs and many cable networks such as the Travel Channel.