WILDWOOD – The soft whir of a bobbin and the clacking of a machine-driven needle can be heard every Thursday afternoon and evening at the Byrne Community Center where 20 girls are being taught the lost, fine art of sewing and fashion design.
Under the watchful eye of teacher Jeanne Kilian, the young seamstresses are learning the nuances of hemming, pattern-making, pinning, sewing seams and creating haute couture while having fun.
Kilian, who has a degree in Fashion Design from Philadelphia University, served as Director of Technical Design for Charming Shoppes for 16 years. Bringing a class where she could share her fashion and sewing with Wildwood youth was something Kilian wanted to do.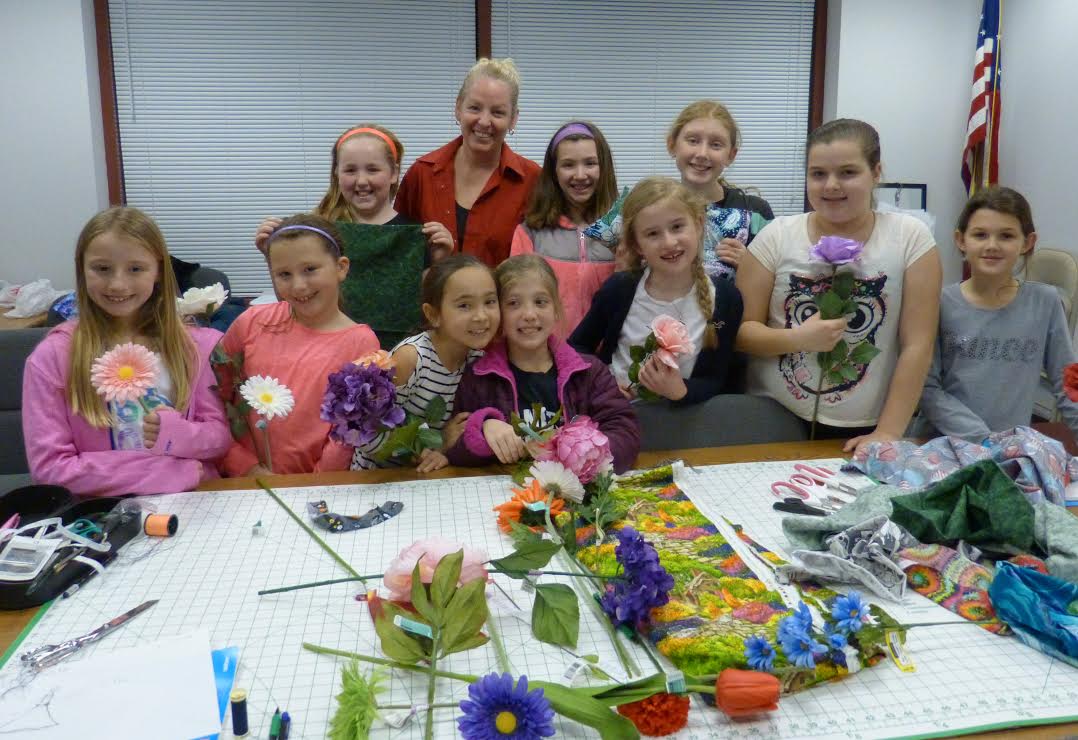 "I created this program because it teaches children a life skill and it allows them to be creative. And, as they get older, they will be able to use that skill," said Kilian. "At the end of each class, they all have a sense of accomplishment, having made a pillow or a skirt they can wear. The girls are very excited to be creating and learning."
The 6-week program offers burgeoning fashion designers the chance to learn how to cut and pin a pattern, properly use a sewing machine, complete the finish work and wear what they've created.
According to Kilian, most materials for the program have been donated. A generous benefactor funded the purchase of six sewing machines and two other machines were donated. Another benefactor supplies fabric for the program.
"This program was meant to happen," Kilian said. "Every stage where I thought we couldn't afford something, someone was generous and donated what we needed."
Class is held every Thursday from 3:30 p.m. – 5:00 p.m. and 5:30 p.m. – 7:00 p.m. "We're trying to accommodate everyone's schedules," Kilian said. She said students often become so engrossed in their work they do not want to leave at the end of class. Students must be in third grade or higher in order to participate. "We use sharp scissors and the sewing machines are pieces of machinery, so we have to make sure everyone is safe."
The total course runs over a period of three 6-week sessions with a $25 charge for each session. "Everything needed to sew we supply," noted Kilian. A snack is also provided.
With the diminutive designers completing their spring creations, Kilian said she is planning a fashion show in late-April. "The inspiration for the show is spring flowers," she said. "The girls are going to make skirts inspired by flowers. They will also walk and wear either the shirt or accessories they made. Each girl will get two chances to walk the runway."
According to Mayor Ernie Troiano, the sewing class has added a new dimension to programs offered at the community center. "It's amazing how successful this class has been and how much the students learn about sewing," he said. "This is a wonderful example of how the support of our community and a great teacher has a positive impact on our children."
Kilian said she hopes to build on the class' success. "I hope to be able to continue the classes," she said, noting perhaps a class just for boys may be on the horizon as well as summer sewing camp. "People who come down for the season have been asking about it," she said.
"Sewing is a lot easier than people think it is," said Kilian. "Not only can adults learn, but children can learn, too. It is a lost art. Maybe by teaching one child at a time, we can bring it back."
For information regarding the sewing program please contact the Byrne Community Center at 609- 522-5837. The next session is scheduled to begin in summer with another program scheduled during the upcoming school year. All classes are held at the center, 401 W. Youngs Ave. Information about the program can also be found on the Byrne Community Center Facebook page.
##