"Recently an unsanctioned 'pop-up' beach party has been promoted and posted on social media to take place on an undisclosed beach in the Wildwoods," the prosecutor said on Friday, April 21.
An Instagram post by the "ratedrparties" account promotes an event called "The Wildwood Beach Linkup" for May 12 and 13 starting at noon.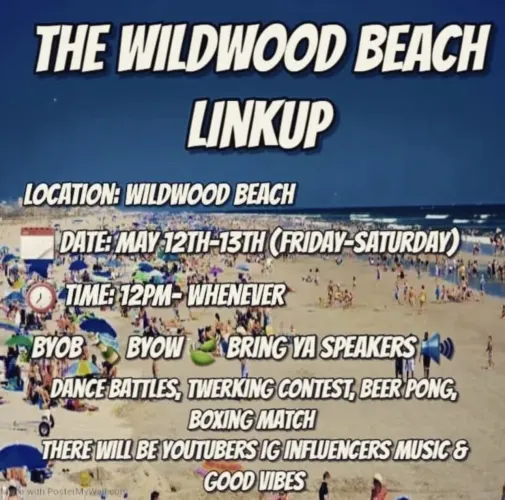 A similar event called "Project Takeover At Seaside" is being advertised by the same Instagram group for Seaside Heights on May 5 and 6.
All the Wildwood beach communities have attempted to reach the organizers and demand that they "cease and desist" their unsanctioned beach event, the prosecutor said.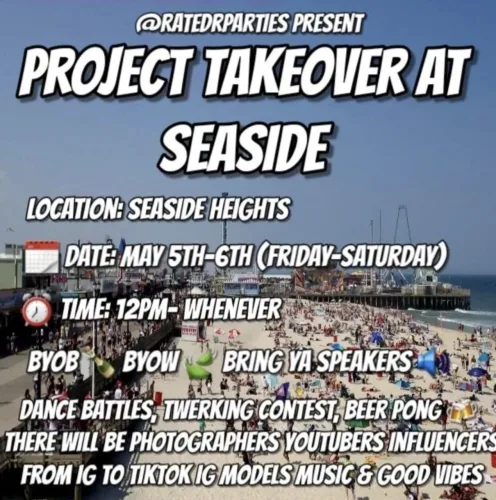 Info by The Daily Voice News Wildwood 'Pop-Up' Beach Party Organizers Warned To Cancel Event | Cape May Daily Voice
The CMC Prosecutors Office releases statement on the event: