The former ferry MV Twin Capes is getting ready for one last sailing that, if all goes according to plan, will end at the bottom of the ocean.
The vessel, which once plied the waters between Cape May and Lewes, Del., is expected to be sunk in the Atlantic Ocean sometime in May to become part of an artificial reef aimed at boosting marine life, according to a spokesman from the Delaware Department of Natural Resources and Environmental Control.
The vessel, once one of the Cape May-Lewes Ferry's fleet, will join others that make up the Del-Jersey-Land reef located at a point 26 miles in the ocean from Cape May, Indian River, Del., and Ocean City, Md.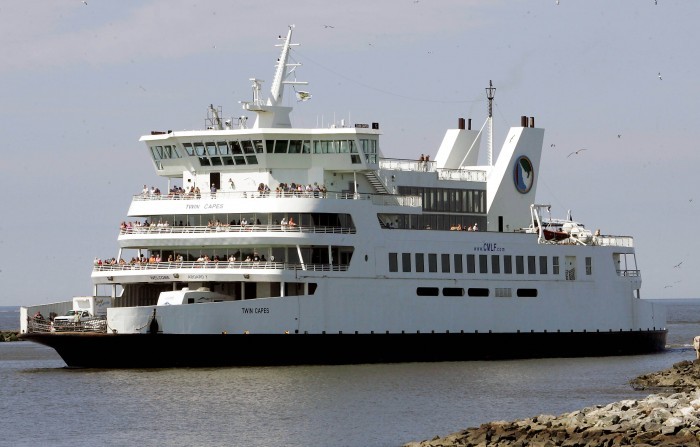 The ferry was declared a surplus in 2010 by its operator, the Delaware River, and Bay Authority.
The 320-foot long Twin Capes was last used for passenger and vehicle service in 2013. Unable to sell the vessel to another ferry service, the DRBA decided to let it be used for the reef.
"We're pleased to be able to partner with DNREC on this worthwhile environmental project," said Heath Gehrke, director of ferry operations at the time the DRBA announced the ferry would be used for the reef. " …. For us, it made sense to partner with DNREC on this artificial reef project to benefit the divers and sports fishermen of Delaware, New Jersey, and Maryland."
According to a DNREC spokesman, the sinking is weather-dependent. A 72-hour-window with calm weather is needed to bring the ferry from the Virginia Beach, Va., shipyard where it is being prepared for the sinking to the waters above the reef site.
The Twin Capes will receive a final inspection by representatives from the Environmental Protection Agency before the go-ahead is given to tow it to the reef area.
Article by Bill Gallo Jr 
and NJ.com