Welcome Pon-tiki Charters to The Wildwoods. They offer 1.5-4 hour cruises for up to 6 charter guests! Morning, day, noon, afternoon, and night cruises!
Pon-Tiki Charters offers an exclusively unique experience. Explore the Wildwoods waterways with us and we will show you a Wildwood excursion you've never experienced before!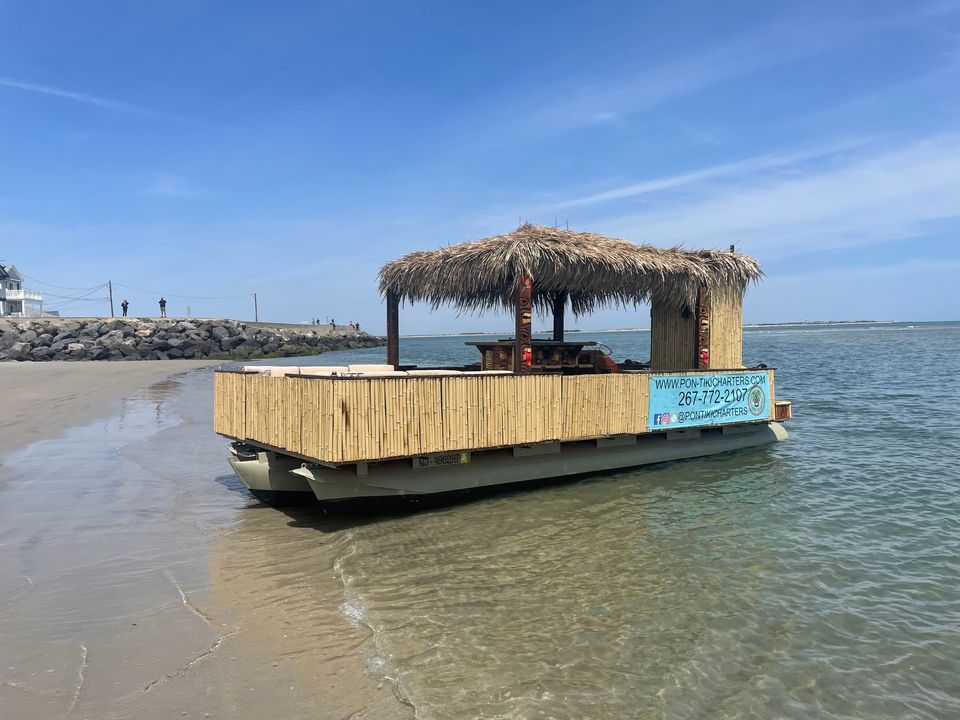 Step aboard a Pontoon-Tiki vessel for a unique experience in the Wildwoods!
* All trips are BYOB (Drinks and Food)
* All trips hold a maximum of 6 guests
* There is a restroom on board
They do not offer food or drinks. Guests can bring food and drinks (BYOB) and guest can also Bluetooth their music to their sound system.
Charters start at $340 and move up $505
Visit them online here to book a charter > Boat Charter | Pon-Tiki Charters | Wildwood