The Original Hot Spot will be selling their famous sausage sandwiches at Downtown Wildwood for the Wild Chocolate and Wine Festival March 24th & 25th at the all-new Byrne Plaza.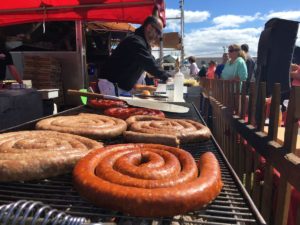 Join them for a great family event, you have to stop and try the best Sausage anywhere. I have been eating them all my life, I like the hot sausage with peppers and onions.   
Tell them Tony from "Watch The Tramcar Please" told you to get one!