I went to the North Wildwood's Beach yesterday. From 12th Street north the dunes are all but gone but the beach looks great. We saw one person sitting in a beach chair enjoying the day on the North Wildwood Beach. Now, from 13th Street South the dunes are being eroded with sand walls about 15-20ft.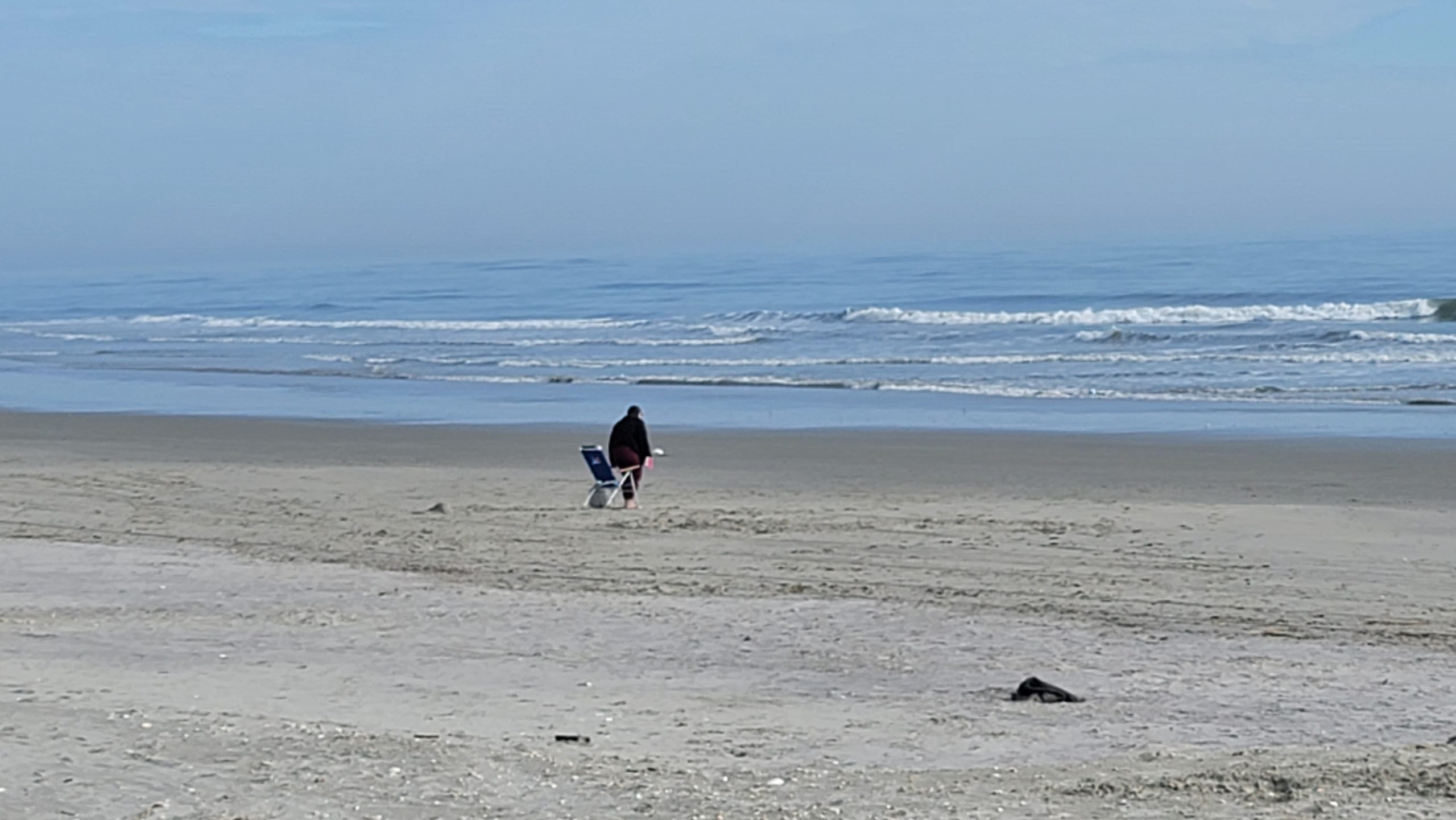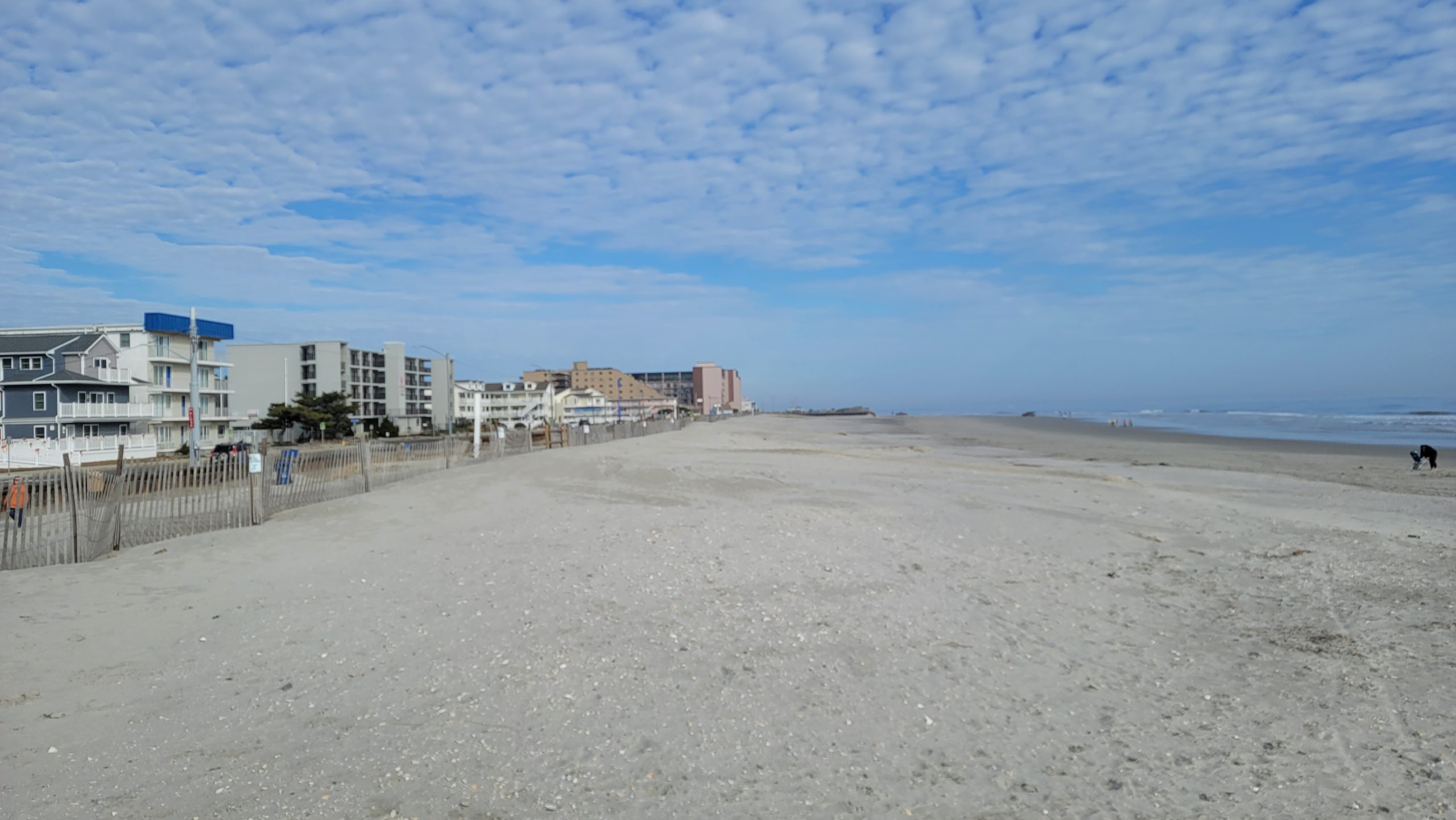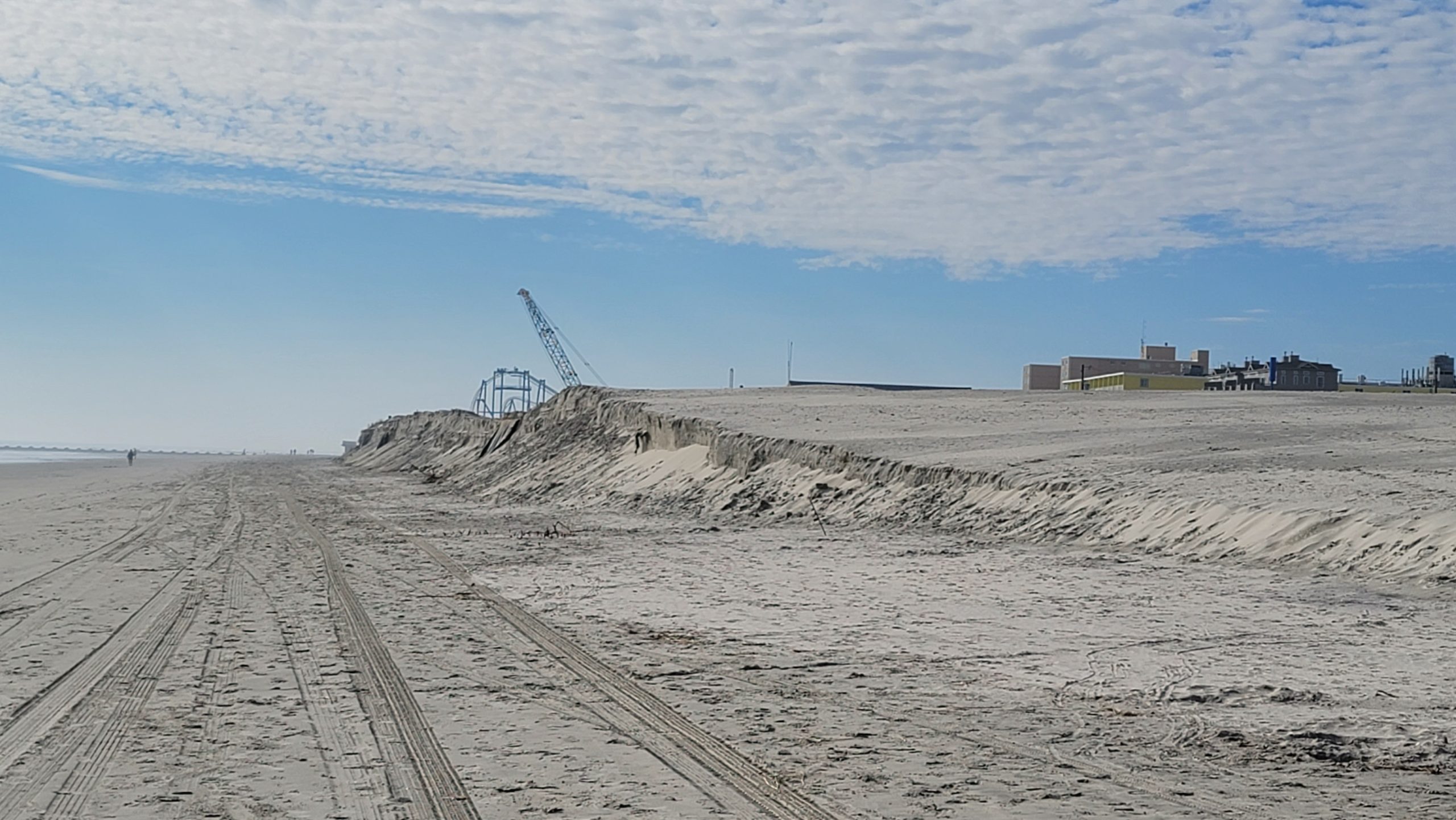 So, I was thinking about when I was 13 years old and use to ride through the construction when they were building 1900 and I remember there was the original bulkhead behind the building. Today I went there and sure enough the original bulkhead is still there. So, 1900 was built on the beach in front of the original bulkhead. So, then I went and looked at the next street and sure enough, there is more original bulkhead behind the Montego Bay and Little Nicky's. Most people don't even know about this original bulkhead.
Old post cards from the 1930's-40's show the old bulkhead with nothing built in front of it. There was just a boardwalk and sand up to the bulkhead. Today, most of North Wildwood beaches are larger than they have ever been, but from 2nd street to about 6th street the beach at high tide is not there.
When I was kid the ocean at 22nd street came under the boardwalk, and we had to sit in the street next to the boardwalk ramp. Today the water never comes close how far it came up in the 60's and 70's.
According to published reports North Wildwood will not have any beach replenishment in 2023. The FAKE dunes are eroding. (NOT the beach). So, what you might find out is that without the FAKE dunes the beach (which is under the dunes) may not have much erosion. Time will tell!
When a storm comes, you might see water in the streets on the beachside but nothing as bad as the bay side flooding. What makes the homes on the beachside any better than the homes on the bayside? The answer is NOTHING! So, instead of paying millions year after year for beach replenishment, the homeowners on the beach side may have to pay more for their flood insurance. If you want to live in paradise and live by the water, then you have to pay the cost associated with living by the ocean! After all, it's an island!
See the video below!