09/30/2016 – 10/02/2016
Mid-Atlantic Police & Fire Survivors Weekend is Still on this Weekend in North Wildwood. Rain or shine.

According to a post on the Mid-Atlantic Police & Fire Survivors Facebook group page about 5 hrs ago the event will go on rain or shine!

https://www.facebook.com/groups/115724015144067/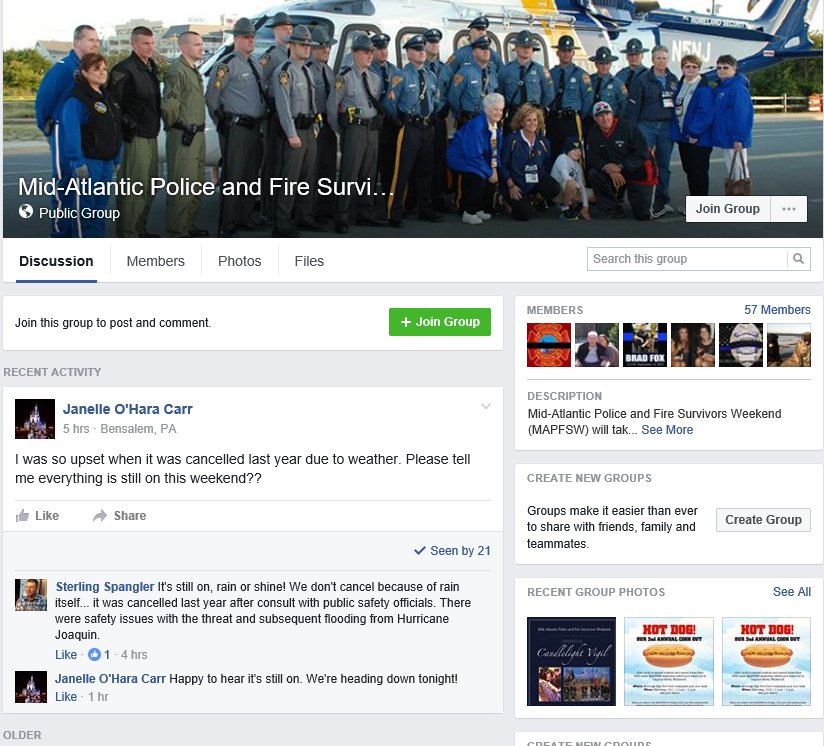 The Mid-Atlantic Police & Fire Survivor weekend is pleased to join with the Cape May County Police and Fire Emerald Society to welcome the survivor groups of the Mid-Altantic region to North Wildwood in support of the survivors of those police and fire personnel who have lost their lives in the service of others. Events are held at 2nd & Surf Avenues and at Lou Booth Amphitheater in North Wildwood. Festivities include a ceremonial wreath arrival, family night dinner party, pool side cookout, motorcycle thrill show by the Philadelphia Police Dept. Motorcycle Drill Team, public safety expo, candlelight vigil, morning prayer service, and more. For more info, call 609.522.2030 x1503 or visit http://www.MidAtlanticSurvivors.org for a detailed schedule of events.