Shoobie's Good Eats closed their doors in September of this year. we were the first to report that the signs were down. Here is their FB post on closing.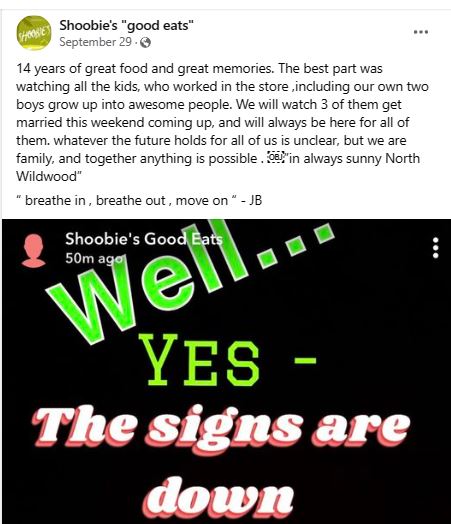 Let us be the first to tell you want's coming to this location at 25th and NJ Aves in North Wildwood.
The Shore Eats Smash Burger and Subs will be coming to this location. They opened their first location at Cornerstone Plaza last year. They will also open a Cigar and Smoke Shop next door. The food at the CMCH location is 5 stars using only freshly made burgers daily.
Oh, now we just told you about 2 new businesses coming to North Wildwood. The island is jumping with new businesses and building. We will keep you posted on opening day!