Winter Storm Jonas will kick into high gear Friday, slamming  parts of the East Coast through Sunday with heavy snow and ice. Strong winds will likely produce power outages, downed trees, coastal flooding, beach erosion, perhaps even some property damage along the coast.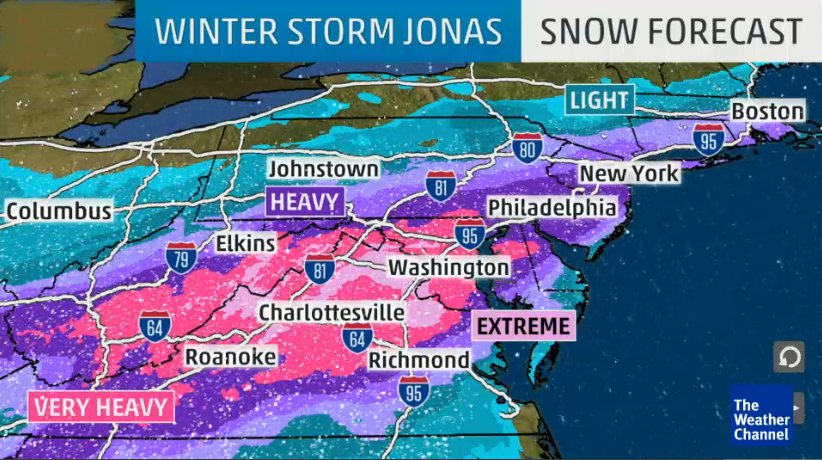 While a high-impact snowstorm is likely, key uncertainties remain with the exact track of Winter Storm Jonas and how long it will last. All of those factors will dictate impacts at any particular location.
Keep this in mind any time that you are checking your weather.com forecast or mobile app since forecast timing and amounts may change from what you see early in the week leading up to a particular storm.
By :The Weather Channel